A huge Thank You to Dr. Usman for the delicious surprise that was delivered !!
Dr. R. Todd Appleton, Associates and Staff.
There's never been a better time to get the smile you've always wanted. And there's never been a better way to do it.
The most advanced clear aligner system
Invisalign® treatment is the most advanced orthodontic system in the world, with innovations no other clear aligner can claim. Only Invisalign clear aligners are made from proprietary SmartTrack® material, so they provide a better fit and move your teeth more precisely.*
Live life the way you want
No brackets. No wires. Few food restrictions. With virtually invisible Invisalign® clear aligners, you keep living your life while you transform your smile.
Maintain oral hygiene
While you're straightening your teeth with Invisalign clear aligners, you can keep brushing and flossing like you always do.
Book your complimentary consultation today.
Call 905- 668-6301.
Cinnamon Apple Muffins Recipe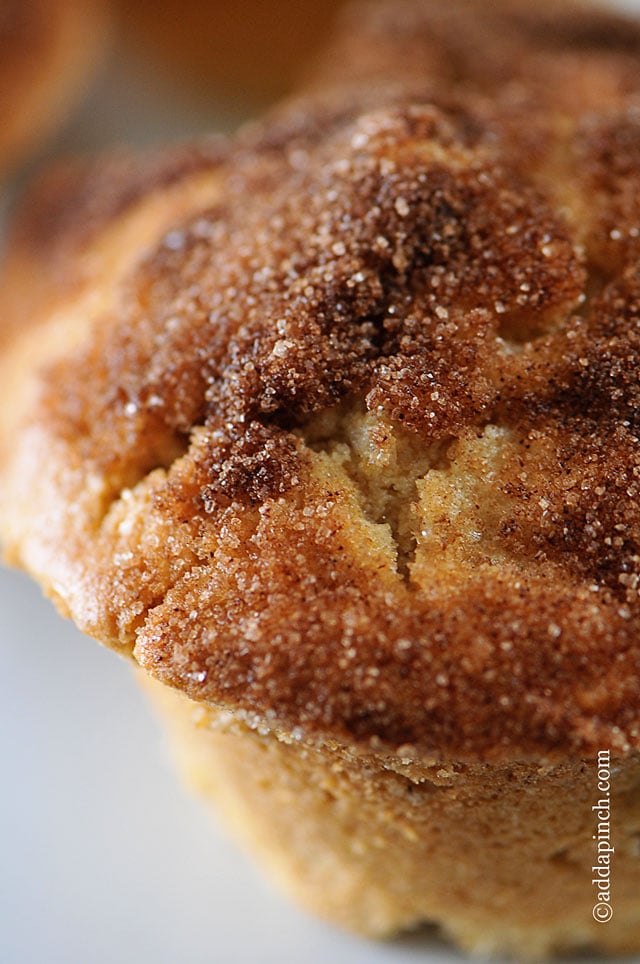 Cinnamon Apple Muffins make the perfect addition to any breakfast. Get this family favorite recipe for Cinnamon Apple Muffins.
Ingredients
2 cups all-purpose flour (+ 2 teaspoons for coating apples)
1½ teaspoons baking powder
½ teaspoon salt
2 teaspoons ground cinnamon (+ ½ teaspoon for coating apples)
2 cups diced apples
½ cup (1 stick) unsalted butter, room temperature
1 cup granulated sugar
2 large eggs
2 teaspoons pure vanilla extract
½ cup milk
For the Topping:
½ cup butter, melted
¼ cup granulated sugar
¼ cup ground cinnamon
 Preheat oven to 375º F. Spray muffin tins with bakers spray or coat well with shortening or butter and flour, making sure to discard any excess flour from the tins after coating.
Sift together flour, baking powder, salt, and cinnamon in a medium bowl. Set aside.
Toss together diced apples and 2 teaspoons of flour to coat apples in a separate bowl. Set aside.
Cream together butter and sugar until lightened in color, about 3 minutes. Add an egg, one at a time, taking care to fully incorporate before adding the other. Mix in vanilla.
Gently fold in flour mixture, alternating with milk. Stir until just combined. Fold in diced apples and scoop mixture into prepared muffin tins, filling about ⅔ to ¾ full. Bake until a toothpick or skewer inserted in the middle comes out clean, about 30 minutes.
Prepare topping for muffins while the muffins are baking by melting the butter and allowing to cool slightly. Pour butter into a separate bowl sized easy for dipping tops of muffins. Mix together granulated sugar and cinnamon in a separate bowl and set aside.
Once muffins have baked, remove from the oven and allow to cool slightly in the muffin tin. Then, remove each muffin and dip first into the melted butter and then into the cinnamon sugar mixture. Place onto a plate to finish cooling.
Apples are great for your Dental Health !
The fruit, that's rich in fleshy fiber, helps scrub your teeth, gums, and tongue. The skin of the apple especially, which is extremely high in fiber, can scrub against your teeth and help remove stains and fight plaque.
Furthermore, Apples are great for getting rid of bad breath.
For more Healthy Back to School snack ideas visit Good Housekeeping at :
http://www.goodhousekeeping.com/ideas-kids-school-lunches/